We're Here When You Need a Makeup Artist & Hairstylist in Houston!
Who we are
Houston Makeup Artists and Hairstylists is a group of professional hairstylists Houston and Houston makeup artists who are enthusiastic about producing beautiful bridal appearances.
Our service continues to be in the hair and makeup Houston business for more than 10 years.
We're loved and valued by our clientele. Our priorities are to offer the highest quality services and grant specific wishes of each client.
All the looks that you can see on our portfolio on our social media or website are carried out by our Houston makeup & hairstylists service.
Our Style / Mission Statement
Our signature style is known worldwide. We use only top-quality pro brands for makeup Houston and hair to guarantee the client's satisfaction.
Choose The Makeup & Hairstyle You Want
You can pick some makeup Houston and hairstyle you want, and our Houston makeup artists and our best hairstylist in Houston experts are going to be pleased to make it for you!
If you have thin hair, it's not an issue! We can use hair extensions and make some hairstyles for you. Glamorous complete makeover or natural radiance – we can do any makeup type for you. It is crucial for us to make you feel confident with your makeup & be the perfect version of you.
Mobile Hairstyle & Makeup Service
For convenience, we, as a mobile hairstylists and makeup artists, can travel to your place at any time. You're welcome to have a no-cost consultation at our cozy and stylish studio.
You have chosen your wedding day, invite your visitors, and the only thing left to do is to select your hairstylist at our service, who'll develop great makeup and hair for you. On your very special day, it is very important that you have long-lasting makeup and hairstyle that will remain the whole day.
Our best Houston hairstylist and makeup artist will take proper care of your wedding makeup and hair in Houston and of course your bridesmaids and your family members' hair and makeup.
Professional Makeover
If you're asking yourself this question, "Where can I get a professional makeover in Houston?" then worry no more because right here at Houston Makeup Artists and Hairstylists we'll do it.
We keep abreast of the current developments in hairstyling strategies and also, our professionally trained hairstylist and makeup artist in Houston work skilfully to produce a distinctive style and that is equally manageable and beautiful.
We provide a broad range of innovative hairstyling services to match your choice and style, making you feel fantastic.
Check out our meet-the-staff page to discover which hairstylist in Houston TX is best suited for your hair care. Attempted by many, yet perfected upon by few, our gifted hairstylist in Houston experts happen to be meticulously taught in the blow dry craft.
Regardless of whether you want tousled, coiffed, volumized, or even smooth, be confident with the blow drying methods utilized by our staff of the best hairstylist in Houston experts are unparalleled. 
Long Luscious Hairstyles
Who does not dream of long, luscious locks?! Our supremely gifted hair extension professional utilizes the really best hair extensions to weave wonder for anybody looking for thicker or longer hair.
We use hair extensions that are real because they're the market leaders, and also, you will not get any better, easy as that.
What Hairstyle We Can Offer
We offer award-winning hair to several of the most prestigious salons & backstage Houston hairstylist experts.
We have micro-band hair extensions, which implies we perform application with hardly any glue, no braid, and no heat. The hair extensions strands, used by our hairstylist in Houston, are placed into the hairline with color-coded rings to match your root color.
This method provides longer-term applications and will keep going as much as three months before reapplication. 
Hair Stylist in Houston TX
Are you afflicted by curly hair that is dry, frizzy, damaged, or perhaps uncontrollable? Would you not know how to self-care for your curls, so straighten it unless it is damaged beyond repair?
Well, you have accomplished the most crucial task, finding the best hairstylist in Houston experienced with curly hair! Not all mobile hairstylists are created equal, thus in case you are searching for a hairstylist here great in cutting curly hair, make sure you believe that they understand curly locks first (as all our gifted mobile hairstylists do right here at Houston Makeup Artists and Hairstylists).
Do It Yourself Or Choose Pro?
When you can honestly say that you're able to get it done yourself, I will say go for it! You can do strobing, smokey eyes, bold lip, glossy lids, dewy, matte, airbrushed, contouring, metallic or natural – the options are endless.
Do you want an all-natural look to go with a structured hairstyle, peachy glowing skin, and flowing, wavy locks, or maybe a romantic turn to complement half-up curled locks?
Do you have the ability to conceal your redness, pores, imperfections, or maybe lustrous places; therefore, your HD pictures concentrate much more on your ethereal glow? If perhaps you're probably a little uncertain, an airbrush makeup Houston artist may be a much better fit. An expert wedding makeup artist in Houston can counsel you on both beauty products and your hair that work best with your theme, the gown (or maybe gowns) you are using, and the skin type you have. To enhance the refined reflection of your flawless self, Houston Makeup Artists and Hairstylists are already taught to highlight and improve your features while concealing some imperfections – both on and off-camera.
We cannot stress this enough: your wedding day is among the most photographed days of your life, and also, you'll be going over your photographs countless times; therefore, your beauty options are important.
All things considered, you have actually invested effort, money, and time to ensure your day is as gorgeous as possible. Precisely why skimp out on how you are likely to look?
Houston Makeup Artists and Hairstylists recommends you schedule many trials with the various options you've in mind. It can easily be various professional wedding Houston makeup artists, various DIY bridal looks you would like to try on yourself, and different makeup solutions.
The earlier you begin, the greater the number of room for error you have, the less unlikely you will be rushed into deciding what is right for you.
Wedding Makeover Professionals
Just like most artists, Houston makeup artists have distinct specializations. Several of them choose to be editorial professional makeup artists in Houston, some favor using makeup on brides or maybe her bridal party.
A few are experts in airbrush Houston services, and some even focus on covering imperfections and changing the complete face structure with their tools. By opening its doors to Houston's greatest skills and the customers who have a difficult time searching for the proper solutions for them, Houston Makeup Artists and Hairstylists turn into an avenue to obtain the expertise you can't find elsewhere.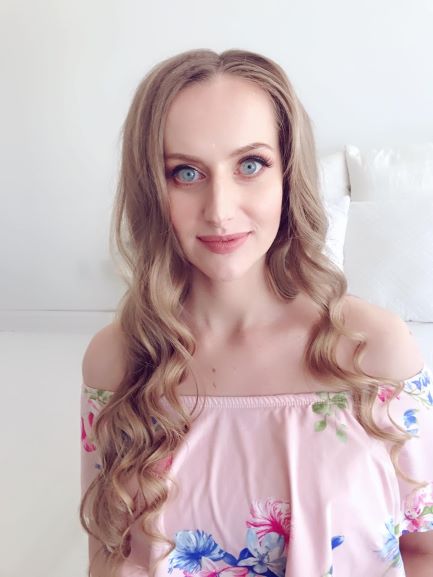 In Search of Houston Makeup Artist?
We've got you! Various services provided by a professional makeup artist in Houston include theatrical services, medical makeup services in addition to special event services.
Several Houston makeup artists, aestheticians, and cosmetologists also provide educational makeup artist services that help clients find out how to apply their own makeup. While many cosmetic professionals specialize in a single region of makeup services, others might provide a complete selection of choices and also continuously try to upgrade their abilities in several aspects of makeup artistry.
Services provided by the best makeup artist in Houston are generally needed in the performing arts.
Special Makeup For Actors
Actors in theater, film, as well as TV production, usually need specialized makeup application. In several instances, the Houston Makeup Artist aims to make an actor just look "normal" under strong theatrical lighting. In other instances, the makeup artist in Houston could have a different goal like to create a character look older or maybe younger or also to make a character look very different than he or she usually does. FX makeup applications could be utilized to make actors seem to be animals, monsters, or aliens.
Makeup To Cover Any Defect
​Medical-related aestheticians or maybe medical makeup artists are taught to offer makeup artist services to people who are coping with face defects, skin issues, or health problems. Their services can include improving or maybe evening out skin firmness, hiding scars, or reducing the look of burns or blemishes.
These professionals might also assist people that are ill with improving fast attractiveness regimes, which can boost their mood or appearance, standard address paleness, or even produce the look of eyebrows that have dropped out during chemotherapy.
Many people depend on the expertise of both the makeup artist in Houston and the hair stylist in Houston when preparing for a unique event like a wedding party, awards dance or banquet. These individuals may desire a far more careful cosmetic application than what they themselves are generally capable of. It might additionally want a facelift for a wonderful occasion or may additionally wish to wear makeup, which can make them look particularly great when being photographed.
Professional makeup artists are generally taught in this particular kind of makeup application and also have the capacity to make a flawless face without establishing customers look overdone.
We Also Offer Airbrush Makeup 
Airbrush makeup Houston appears as it is all of the rages today. In the past years, it's been a dependable choice for lots of people.
But how can you realize it is the service you need to have? And what can airbrush do for your skin precisely? Where can I get a professional makeover in Houston?
How Is Airbrush Makeover Done?
Well, to start, airbrush makeup is applied by utilizing a portable "airgun." This particular contraption enables an ultralight water-based, or even numerous instances, silicone-based, liquid makeup being sprayed consistently on your face. If the trigger on the airbrush sprayer is pressed, a mist of foundation, blush, or maybe concealer covers your face seamlessly, giving an all-natural, perfect finish.
Airbrush Houston services are most often used by bridal and celebrity makeup artists, due to their durability and natural finish. It's gained popularity since barely-there makeup has become a far more preferred search for celebrations and events.
Locations Serviced in Greater Houston Area
We serve in all districts in Houston area, check the locations in the map below and contact us to get your great makeover and hairstyle!